..... the 1940 "My Heart Is Glad" mimeographed program.
As I recall Dorothy Clark (and/or perhaps Bernadine Bailey Mellow?) had a part in having this program, and the manuscript, copied. Not everyone had a
mimeo machine
at that time and the sheets, as completed by Uncle David, were hand carried to Scholin Music, a professional site, for that service. I think also that Uncle David's nieces assisted in organizing the many sheets into usable music and programs.
Note that the first name on the list is Bernadine Bailey. She is alive and doing OK in Texas (as of December 2018 - if she is not in Texas, I know where we will find her). She lives nearby her daughters who are now widowed also. Look again and find Unc. Nelson, Aunt Lydia (pianist), and Aunt Elizabeth (a soloist), Gordon Caldwell, and Art Snarrenberg. Dorothy Clark is also found among the choirmembers.
Another choir member you will find listed is Elizabeth Pirrie. If my memory is correct her married name is Province and it is her daughter, Beth, who made the effort to gather the information for this endeavor. She skillfully put in order the various data we now enjoy and hope to see utilized again to glorify God!
Throughout this process I became quite frustrated inasmuch as my publishing skill was not up to the task we started, but Beth was very patient with me and, although it lacked the touch of a professional, the end result continues to be a blessing to me. "Thank You, Beth!"
~~~~~~~~~~~~~~~~~~~~~~~~~~~~~~~~~~~~~~~~~~
Front Cover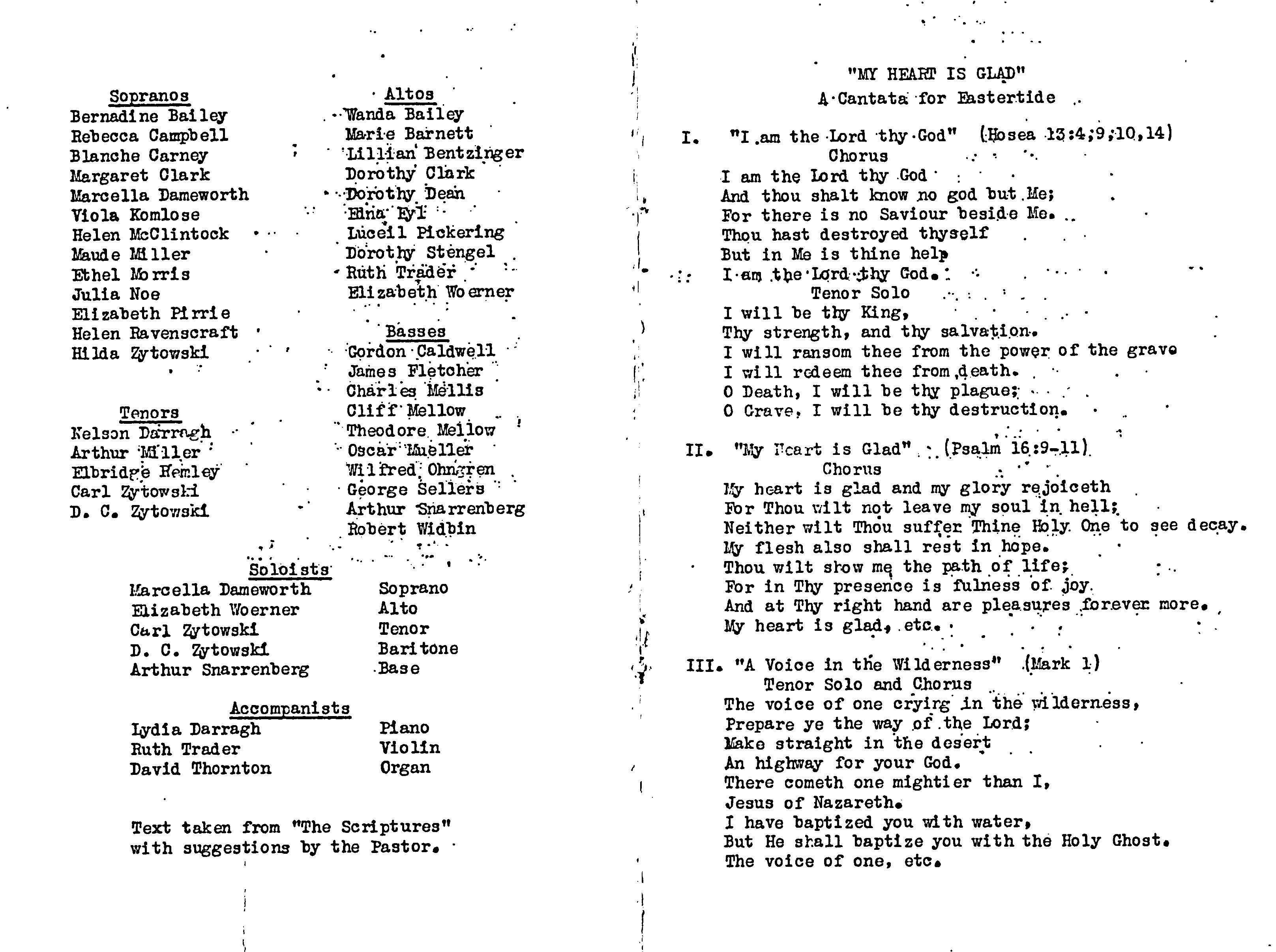 1st sheet page 2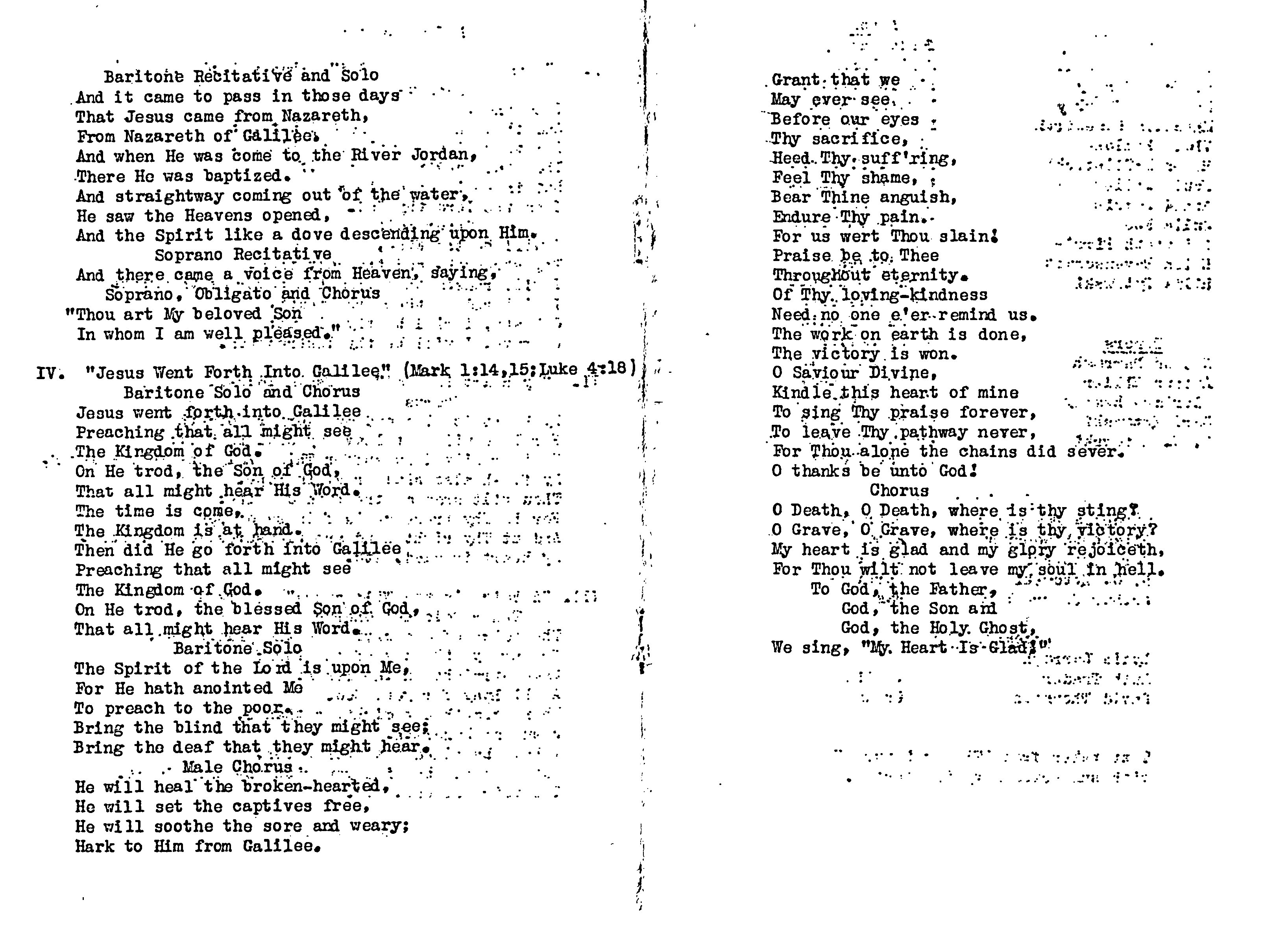 Sheet 2, Page 3
Sheet 2 Page 4
.... front and back, print to 8.5 x 11
~~~~~~~~~~~~~~~~~~~~~~~~~~~~~~~~~~