This from the County Historical Society, Greene Co. Illinois

(remember that grandpa brought the family home from Japan during 1911-1912.
Uncle David was born 1911 while they resided at Greenfield. Grandpa filled the
pulpit at the Greenfield Church, then a Presbyterian congregation, during that
period.)

Kobe-1913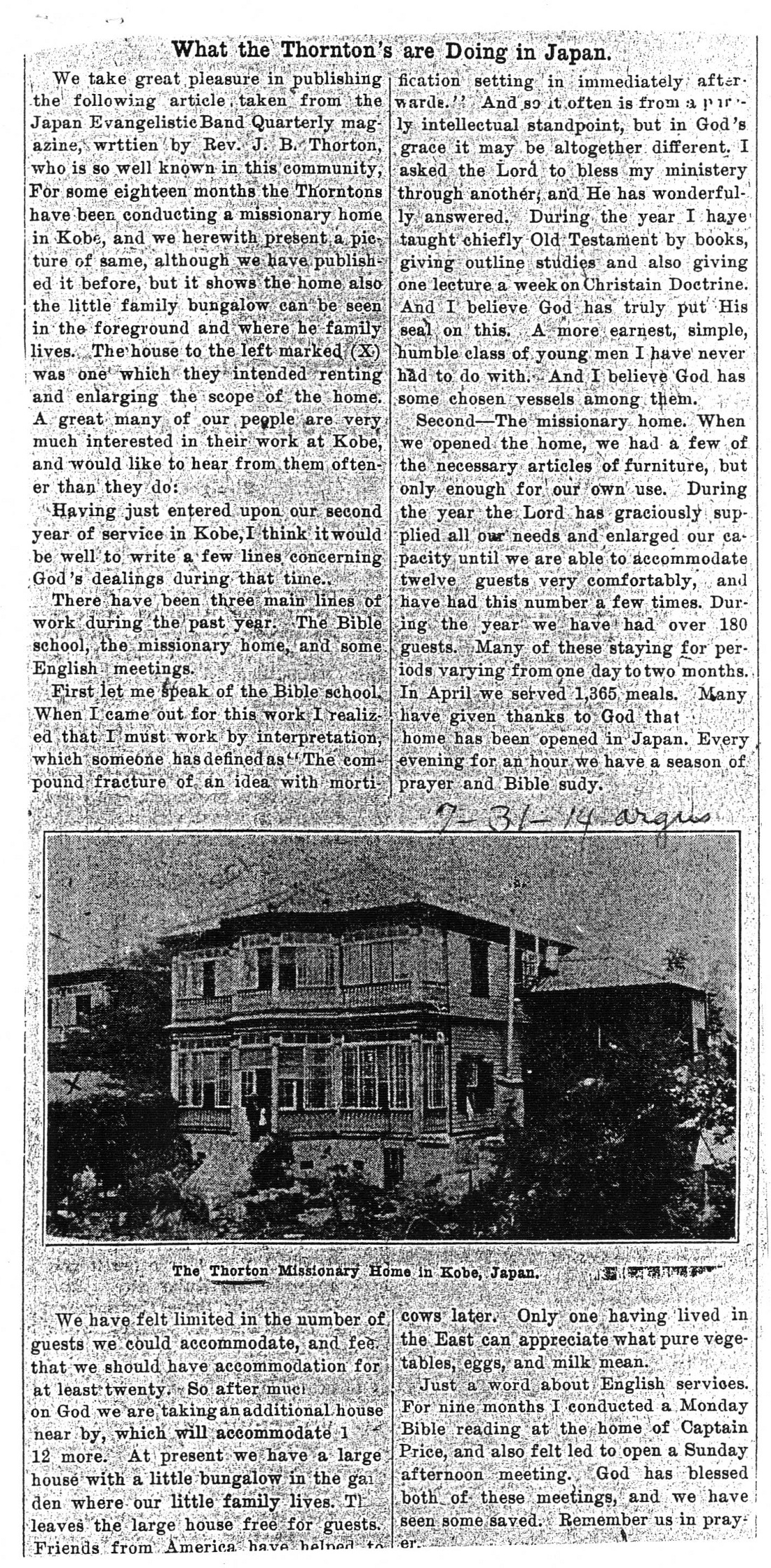 Application by grandma to be included in County history.